Lynn
comes from the Lubbock Texas area and was part of the 'Lubbock Mafia' and has played with a list of who's who in the Texas music scene and while tight lipped did share a hilarious anecdote about playing with
Ray Price
. Ask him about it.
Lynn
plays like a Catfish in that he hugs the bottom using Thomastik-Infeld strings and fender basses.  
Lynn Daniel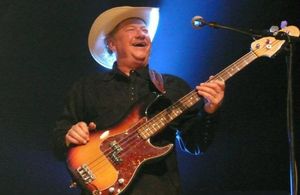 LYNN DANIEL: Bass
Jimi Calhoun
is originally from the San Francisco Bay Area. He spent several years as a bassist touring and recording with New Orleans blues legend
Dr. John, Rare Earth, P-Funk
, and
Buddy Miles
. He was signed to both
Atlantic
and
Columbia
records as an artist with the band
Creation
.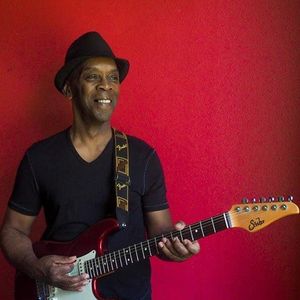 JIMI CALHOUN: Bass
House drummer on the
Grand Ole Opry
in Nashville from 1987 – 2000. In 2006. Awarded the
"Music City Blues Drummer of the Year"
by the
Nashville Blues Society
. Some of the people I have worked with locally (TX) include:
Alan Haynes, Owen Temple, Vitera
(percussionist),
Larry Joe Taylor, Jay Boy Adams, Papa Mali
(percussionist),
John Gaar, Danny Brooks, Ponty Bone
(rub-board),
Kendall Bread, Natalie Zoe, Gospel Silver Tones
, and
Jimi Lee
.
Brannan
plays from the heart creating a deep pocket for the music to rest in!
Brannan Lane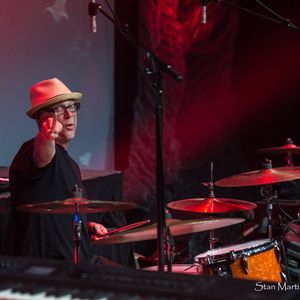 BRANNAN LANE: Drums/Percussion
Eddie's
bio remains as part of the American band even though we lost him in 2013.
I met
Eddie
at a SXSW gig, introduced by
Joe Forlini
as they had both played with
Rusty Weir
.
Eddie
played with a beat that never quit. I still can't believe that God took him away to play up in Heaven.
Eddie
loved what I said re his bio...
Eddie
was left on a door-step of a circus ring master, toured the world as a lion tamer, joined the circus minstrel band and left the circus when they came to Texas:) Actually he hails from Corpus Christi and played with
WC Clark, The Peterson Bros., Pinetop Perkins
and 
Rusty Weir
to name but a few. Everybody loved
Eddie
. He got a kick when I would mimic the old
Red Skeleton/Lucille Ball
film
'DuBarry Was A Lady'
where
Zero Mostel
as the spiritualist would utter
'Eddieeeee, Edieeeeee
in a deep mysterious voice.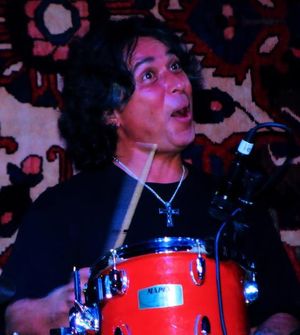 EDDIE FLORES: Drums
In Loving Memory
Plays with fire and encompasses all the styling's of blues, rock, R&B & country.  
Joe Forlini
  One of the first musicians I met in Texas. Joe keeps busy with
Jerry Jeff Walker, Larry Joe Taylor
and many other great Texas artists.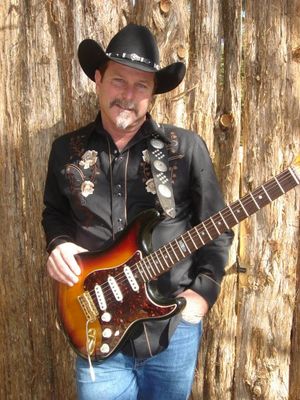 Long time guitarist with
Hal Ketchum
plays with conviction and in demand internationally as well as local in Texas.
Kenny Grimes
I love his styling of mixing
Danny Gatton, James Burton
and
Chet Adkins
. This boy can play!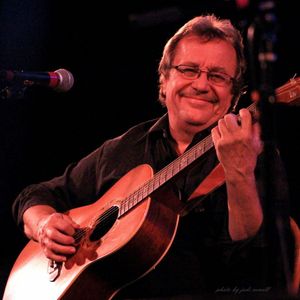 KENNY GRIMES: Guitar
John Fannin
has been playing guitar since he was 10 years old.  He has played with such musicians as
WC Clark, Rusty Wier, BW Stevenson
and various  other artist. Penned songs recorded by several artist and has appeared on
Austin City Limits
.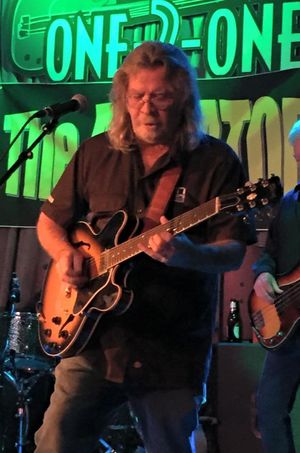 JOHN FANNIN: Guitar
A young prodigy
Lewis
played with Blues/Rock/R&B Royalty with
Freddy King, Delbert McClinton, Bugs Henderson, Gatemouth Brown
and also with Fiddle sensation
Vassar Clements
to name but a few and recording credits are too numerous to mention with international blues, country and rock artists. 
Lewis Stephens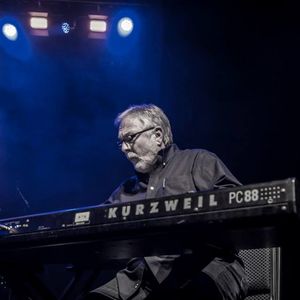 LEWIS STEPHENS: Keyboard/Organ
After singing on
Texassippi Soul Man
and featured on the
'Hank & Audrey'
styled song
'The Night Hank Williams Let Me Down'
,
Debi
has now taken on a full time roll in
Brooks
' live performing on percussion/cajon/vocals.  They recently released a new CD
'This World Is Not Your Friend'
recorded at
Larry Nye's La-Z-L Studio
in Kingsland Texas, as a duo reflecting their live presentation.
Debi
has a sweet soulful country voice and as
Frank Garcia
once said after a gig
'Her silk and your burlap works great'. 
She started off road managing
Brooks
after a health issue, (2010) taking care of all road duties.  After being prompted to get on stage, by fans, while singing on the sidelines,
'Little Miss Debi'
as she is referred to in the south, has stepped up to become an integral part in the
Brooks
' sound as is evident on the live shows and new recording.