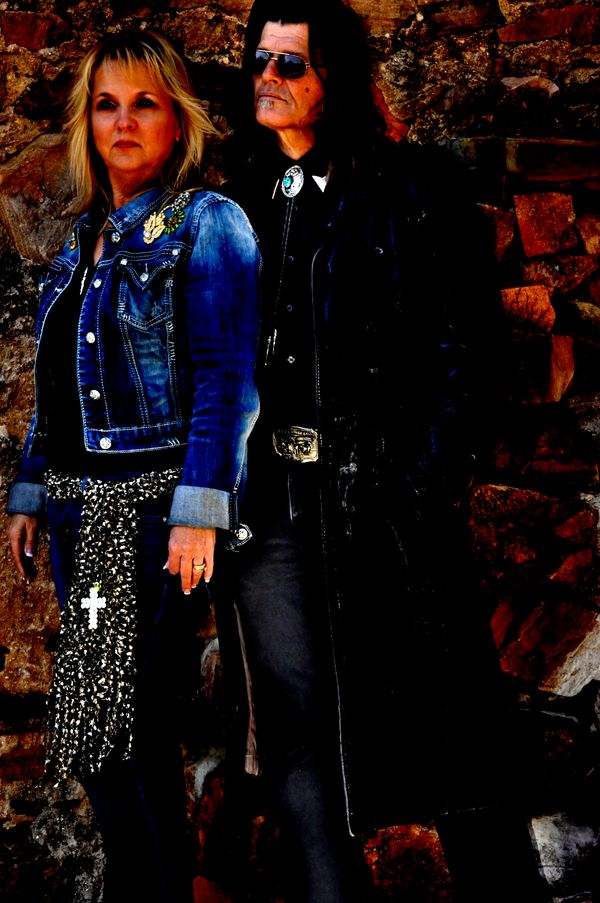 BLUES MATTERS MAGAZINE - U.K.

TEXASSIPPI SOUL MAN DANNY BROOKS AND LIL' MISS DEBI
THIS WORLD IS NOT YOUR FRIEND
HIS House Records
Review to be published in the May 2015 Magazine
Despite the suicidally depressing title this Canadian duo have produced a quintessentially "Bluesy" album which is everything I could want from that genre. I could visualise myself in the swampy southern states as soon as it opened with a track with the album name
This World Is Not Your Friend
, such was the atmospheric vocals and guitar work with occasional mouth organ accompaniment. In truth this is the most Blues sounding album I've heard for some time.
Brooks
has a vocal ability which belies his racial profile, he genuinely does sound like an African American in tone and tenor, making his ability in the blues a stick on winner. There is a soulful facet to this album which hits the spot too. Track three,
All God's Children
has a meaning to
Danny
based on an actual experience, and is all the more sensitive for that despite it having a fairly raucous vocal aspect. The very next track
Halfway To Heaven
has a genuine quasi-religious fervour to add to the southern blues guitar and harmonica essence. Track nine
Got To Find My Way Back Home
is so very poignant to both of them, yet they have the strength to perform it. This whole album is essentially roots type blues without make up, writing done with true feeling and performed with a fervour that today's superficial pop stars couldn't spell much less perform to. The husband and wife team here are truly in tune with each other and have produced an ace for anyone's blues collection.
Alan Good Blues to you Tel: 00-44-(0)1656-745628 (Mon-Fri 11am-4pm)
Editorial team:
Alan Pearce
(general)
Steve Yourglivch
(Features/Interviews/News),
Christine Moore
(CD/DVD/books/gigs and festival reviews)
Blues Matters Magazine: PO BOX 18, BRIDGEND, CF33 6YW. UK.
Facebook:
https://www.facebook.com/pages/blues-matters-magazine/192855967393195